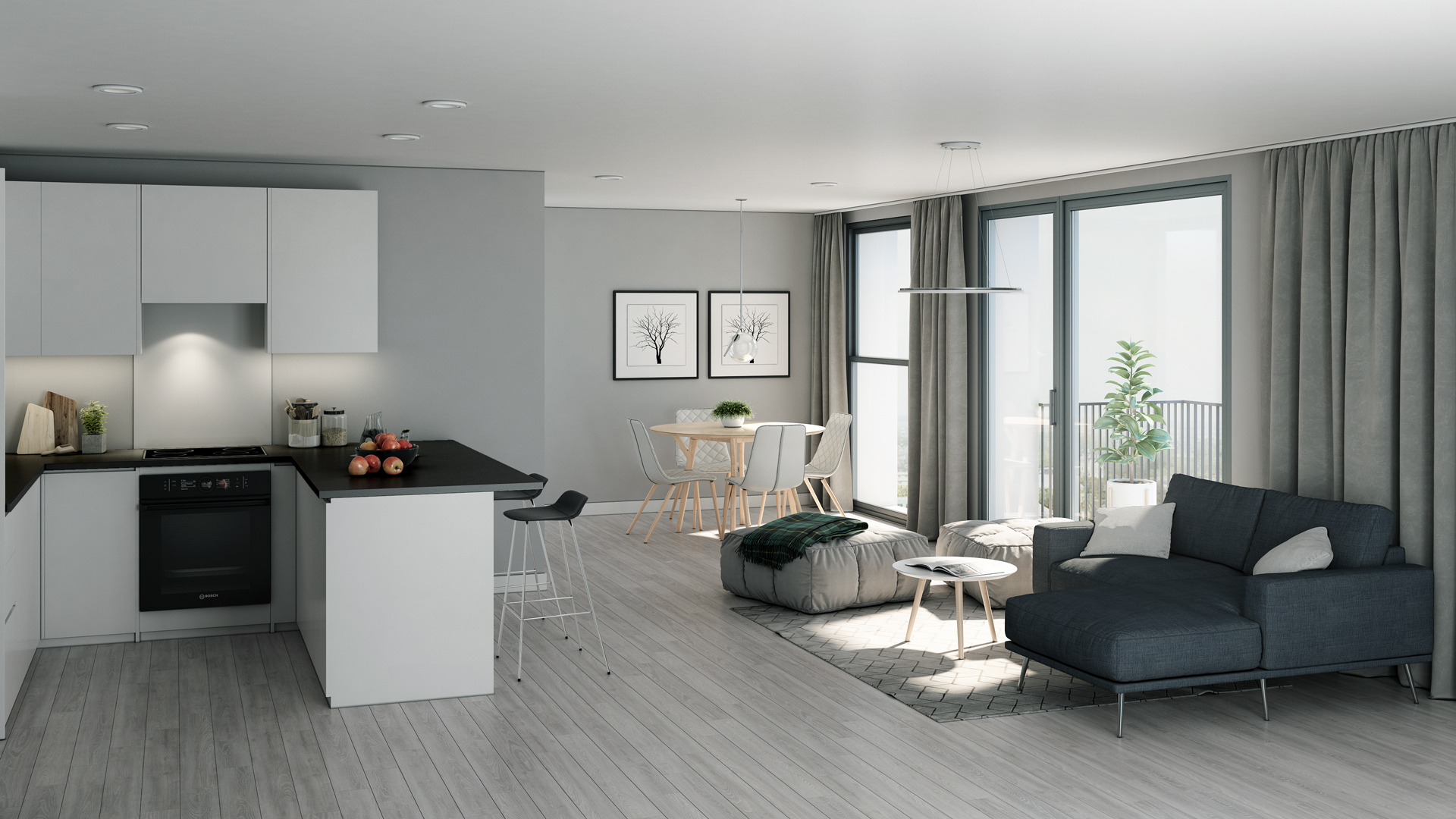 For first-time buyer's and those looking to move up the property ladder, the 'Help To Buy' scheme helps get you moving.
OPTION 1
HELP TO BUY EQUITY LOAN
With a Help to Buy: Equity Loan the Government lends you up to 20% of the cost of your new Shot Tower home. You will only need a 5% cash deposit and a 75% mortgage to make up the rest.

There is no interest, or fees charged on the 20% loan for the first five years of owning your home.


WHO IS ELIGIBLE?
Equity loans are available to first time buyers and homeowners looking to move. The home you want to buy must be newly built with a price tag of up to £600,000. You will not be able to sublet this home or enter a part exchange deal on your old home. You must not own any other property at the time you buy your new home with a Help to Buy Equity Loan.

OPTION 2
HELP TO BUY ISA
The Help to Buy ISA is available from a range of banks, building societies and credit unions.

The accounts are available to each first time buyer, not each household. This means that if you are planning to buy with your partner, for example, you could receive a government bonus of up to £6,000 towards your first home. Once opened, you can save up to £200 a month into your Help to Buy ISA. To kickstart your account, in your first month, you can deposit a lump sum of up to £1,200.

The minimum government bonus is £400, meaning that you need to have saved at least £1,600 into your Help to Buy: ISA before you can claim your bonus. The maximum government bonus you can receive is £3,000 – to receive that, you need to have saved £12,000.

When you are close to completing the purchase of your first home, you will need to instruct your solicitor or conveyancer to apply for your government bonus. Once they receive the government bonus, it will be added to the money you are putting towards your first home. The bonus must be included with the funds consolidated at the completion of the property transaction. The bonus cannot be used for the deposit due at the exchange of contracts, to pay for solicitor's, estate agent's fees or any other indirect costs associated with buying a home.

This scheme will provide a bonus from the Government provided you have savings of at least £1,600. The bonus will be 25% of your savings up to a maximum bonus of £3,000.

Savings below £1,600. You do not have sufficient savings for a bonus.

Savings between £1,600 and £12,000. The Government will top up your savings by 25%.

Savings over £12,000. The Government will top up your savings by £3,000
REQUIREMENTS TO BE ELIGIBLE FOR HELP TO BUY
You must be a UK citizens have a right to remain indefinitely in the country
It covers full ownership only. It is not available on shared equity or shared ownership
It is available for the purchase of a person's primary home only, so not for second homes or buy to let properties
It applies to capital repayment mortgages rather than interest only mortgages
Buyers must be able to provide their own deposit and not from a local authority or other body
A home buy agent check will be required
For further information contact your Whitecroft sales consultant or refer to www.helptobuy.org.uk
*20% loan is interest free for the first 5 years. 5% deposit is applicable with the Government's Help to Buy scheme. Buyers will need to have sufficient funds to pay legal and sundry costs. Equity deposit percentage may be subject to lender's and Government criteria. Prospective buyers should always seek independent financial advice before proceeding. Whitecroft works with independent financial advisers who are able to provide appropriate advice. Terms and conditions apply. Subject to status.